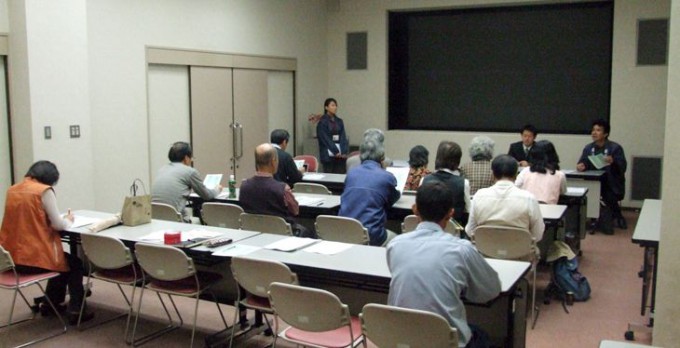 Morning
9 – 12
Afternoon
13 – 17
Night time
17 – 20
All-day
9 – 17
All-day
plus night time
9 – 20
Meeting Room
in Visitor Center
(Free Area)
1,800 Yen
2,500 Yen
625 Yen/hr
3,900 Yen
3,900 Yen
+ night time fee
Meeting Room
in Kangetsuro Hall
(Pay Area)
1,800 Yen
2,500 Yen
—
3,900 Yen
—
Reservations are accepted from 3 months before the date of use.
Submit the application for facility use approval. Prior notice is required for eating or drinking in the room. Drinking alcohol is prohibited.
Cancel charge will apply to cancellations made within one month before the date of use.
To cancel or change the reservation, please contact the administration office.
The application may not be accepted when the purpose of use of the meeting room does not comply with that of the park.
When using the meeting room in Kangetsuro Hall, admission for Suikei-en (Japanese Garden) is required.