Hiroba (Open Space): An open space resembling a rice terrace in harmony with Japanese landscape
The Hiroba is a large open space in the shape of a rice terrace. It includes a large Lawn Area where visitors can play freely and Kid's Playground with a variety of equipment that attracts many visitors. Hiroba (Open Space) is especially renowned for its 300 cherry trees which will be in bloom all over the place in spring.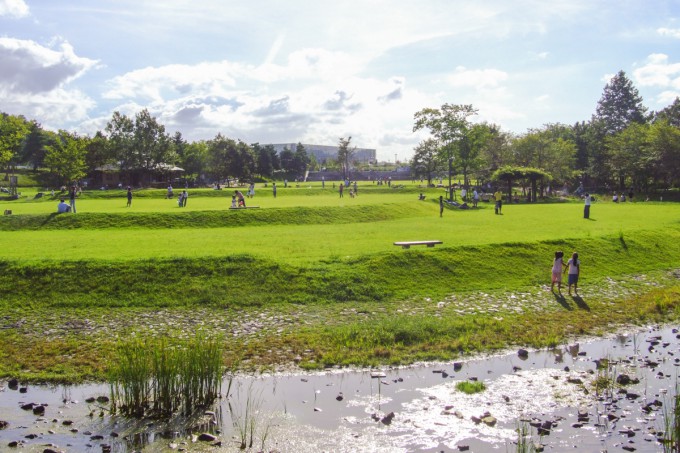 Hiroba (Open Space) is designed representing a rice terrace. Four large lawn areas are connected in tiers. Visitors can enjoy a picnic (or premade lunch boxes), reading books under a tree or just running around.
Taniai (Valley): Rich Nature and Atmosphere of Satoyama
Taniai (Valley) is an area representing the atmosphere of Satoyama. With the typical Japanese original landscapes such as a small stream, a bamboo grove and a plume garden, it attracts many visitors providing a zone of relaxation and comfort.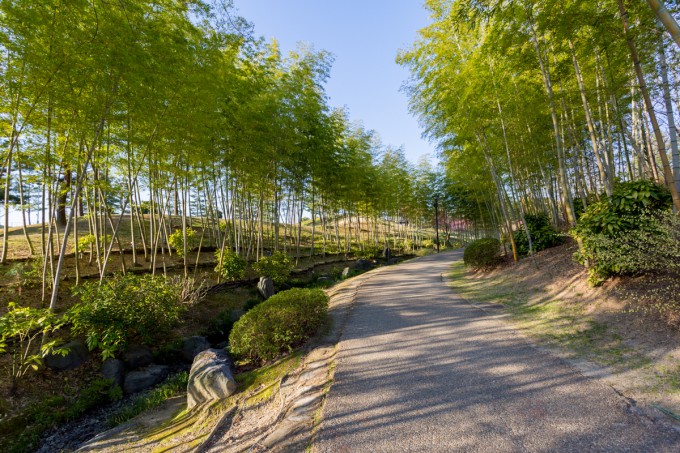 A stream and a garden path run through the bamboo grove. Visitors can feel relaxed in the atmosphere created by the bamboo trees, the sound of the rustling leaves, and the trickling stream.