A modern strolling-style Japanese garden where visitors can enjoy scenic landscapes for each season
Suikei-en is a Japanese garden that was created as the cultural hub of Keihanna Science City. This garden's characteristic feature is that visitors can enjoy walking around as they enjoy spaces that join nature with manmade design from various distances and angles. The garden includes the dynamic Rock Cluster and several cascades. In addition to the seasonal scenery, visitors can enjoy feeding carp in the pond. It is thus a garden designed for the public that people of all ages can enjoy.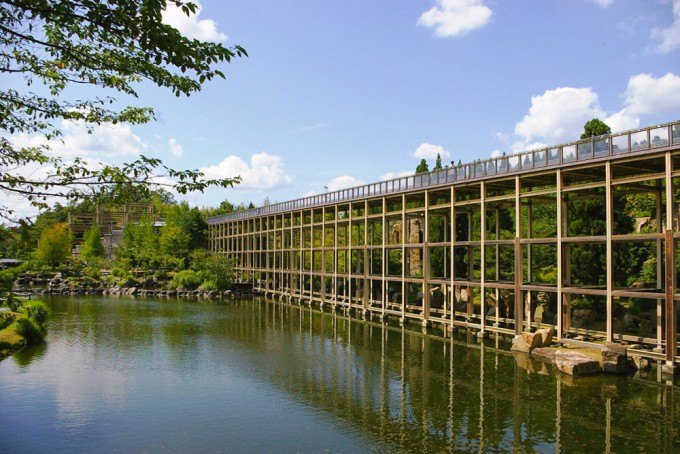 Kangetsukyo Bridge
Kangetsukyo Bridge is a latticed bridge that stands over 10 meters above the water (123 meters long and 4 meters wide). Visitors can enjoy a panoramic view of the garden from the bridge.